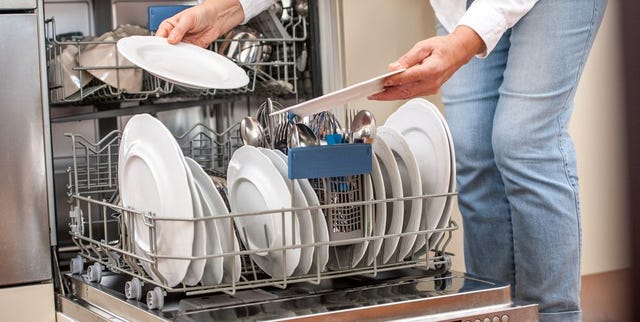 There are a number of things you need to consider when looking for a dishwasher. As it is a household device that is frequently used, it should be well-built to last as long as possible. The durability of the dishwasher is a major thing you need to consider. Durability is an essential aspect as if by any chance you buy a dishwasher that lasts only a limited amount of time, it is a complete waste of your money. You should be perfectly pleased with how the dishwasher is made and also with the included features.
Another thing to look for in a dishwasher is the existence of sensors. Generally, most current dishwashers include sensors based on microprocessor technology to influence the time the machine runs and the needed amount of water. The purpose of the sensor is to save energy and water by adjusting it according to the measurement in the wash water.
If you want to buy a modern dishwasher with features to make washing an enjoyable experience, choose a model that uses steam to improve cleaning and also has environmentally-friendly features. Complex models are also available on the market, which is programmable through a computer.
The convenient features are other things that you should consider. These features include nicely styled colors, a lovely exterior design, and stainless steel interior. The latter one is especially important and thus, the washer will not rust and it is ready for use at all times.
More advanced and sophisticated models are also available, which can be easily reprogrammed by the repairman with the help of a laptop. Other high-tech models have high energy efficiency and operate quietly. As the added features make the dishwasher more expensive, make sure you shop around for the best deals.
An ideal dishwasher operates quietly, so this is an important feature to look for. The noise level of a dishwasher can be determined by the number of decibels it produces. This is generally published in the specifications of the dishwasher. So, look for this information and compare the noise level of each model.
…